WWE Survivor series battles on despite threat alert; fans respond | News
ATLANTA -- One day after a group calling itself Anonymous claimed to uncover an ISIS hit list involving Atlanta, the WWE event on that list went on as scheduled.
Police were everywhere in downtown Atlanta on Sunday and, ultimately, everything went smoothly.
Thousands packed Philips Arena for the 29th Annual Survivor Series - one of the most anticipated wrestling events of the year.
Inside, the crowd went wild.
READ MORE: 
Agencies respond to possible ISIS threat to Atlanta
But long before they could see the matches, they had to go through extra security.
"Yeah, definitely it was a concern," Helena Gleitz of Athens said.
Gleitz was originally concerned about bringing her son.
RELATED GALLERY | WWE SummerSlam 2015
But once she arrived and saw the huge police presence she felt more secure.
"It made me feel a lot better about bringing him knowing that they were upping the security." Gleitz said.
As to whether her son was scared or excited, his answer was simple: Both.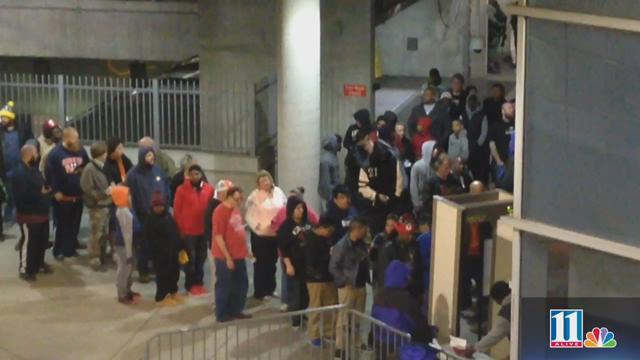 Michael Toledo has been looking forward to bringing his two little brothers to this for months but he almost canceled at the last minute.
"I told them I didn't want them to come but I just decided to bring them because I knew the cops would be here taking care of everything," he said. He said that made him feel a lot safer.
Atlanta Police and crews from homeland security were constantly patrolling the lines.
Fans had to go through metal detectors to get inside the gates.
While they lined up early, many said they were thankful for the extra precautions.
Mayor Kasim Reed said Sunday that he asked the Atlanta Police Department to open joint operations center out of an abundance of caution.
He also said he wants people to enjoy the events in the city and not let fear guide them.
Related content:
PHOTOS | Signs of mourning, hope after Paris attacks
PHOTOS | Paris under siege
PHOTOS | Terror grips Paris