From gunfire to falafel: Syrian refugee thriving in Atlanta | News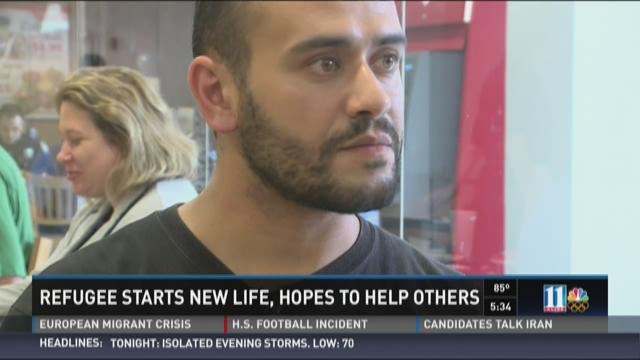 ATLANTA -- The kitchen at Aviva by Kameel restaurant is literally, Samer's refuge.
Samer arrived in the U.S. in the spring. He's one of about 50 Syrian Refugees the State department has placed in Georgia so far.
The 32-year-old father of two asked us not to use his last name because he's fearful for family members still trapped in war-torn Syria, where he nearly lost his own life before fleeing. He speaks through his boss and translator, Kameel Srouji, describing the bombings and gunfire in Syria.
"You have a 50-50 chance the minute you leave your house you may come back or you may not come back, period," he said.
"Samer is doing fantastic. He adapted so fast to the whole system and within one or two weeks he was running one of our biggest sections, which is frying falafel," said Srouji, who owns the Peachtree Center restaurant and juice bar.
Srouji said he has hired one other Syrian refugee and is planning to also hire Samer's father and brother, who arrived in Atlanta last week. "I think it's everybody's duty to help any time you see people going through this kind of tragedy," he said.
The tragedy in the Middle East has played out on televisions across the country, but Samer has lived it, along with his wife and two small children.
Yet as he settles into a new job and new culture, he's focused not on what he's lost..but what he has.
"Thank God that everybody is together. The family is back together," he said.